Volunteer Spotlight - Supply Superstar Pat McCourt
So who do we call?
For many years now, we've relied on Pat McCourt. Nine out of ten times, all Pat needs to know is when and where. After that, we rest assured, knowing the job is done, and done with care.
So we are dedicating this blog to say, as loudly as we can, THANKS PAT!
Since retiring a few years ago from a busy career in commercial real estate, Pat has been active serving his community in various volunteer roles. We are honored and grateful to be one of the organizations blessed with Pat's generosity. If you look closely at photos of key Solidarity Bridge moments over the past few years, Pat is often there in the background, literally doing the heavy lifting of equipment and supplies on their way to Bolivia.
Join us as we look back on some of these moments with Pat at our side. And if you see him around town – probably behind the wheel of his ever-reliable cargo van – be sure to return his always-friendly wave and say, Thanks Pat!
How do we get 1,250 pounds of supplies from Mokena, Illinois, to our Evanston warehouse? Call Pat!
 
How do we get 16 suitcases and two missioners to the airport? Call Pat!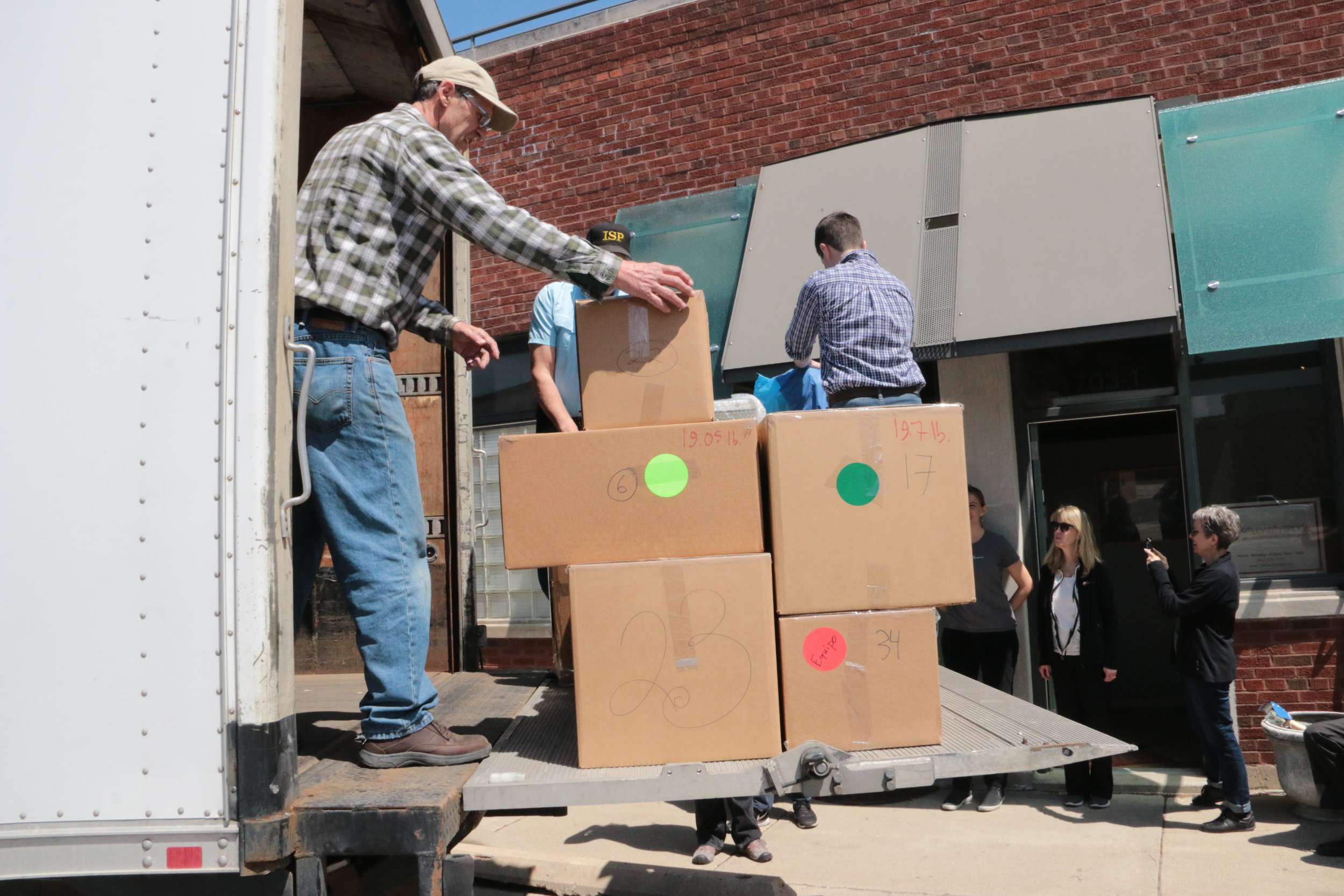 Loading a Shipping Container
Pat has also been on hand for several "container loading days" when we pack hundreds of boxes onto a trailer truck to be shipped to Bolivia. Thanks Pat!
To learn more about how YOU can become a volunteer with Solidarity Bridge, visit our website.
Jodi Grahl is our Director of General Surgery, Gynecologic Surgery and Pacemaker Programs, and oversees much of our supply procurement efforts. She has been on staff at Solidarity Bridge for more than seven years and has traveled with more than 20 mission teams.