Pacemaker Program Restores Families
Each pacemaker we implant not only saves the life of the patient, but also provides healing and relief to an entire family.
While saving one life, each pacemaker we implant can heal and empower an entire family. Patients in 2017 included mothers and fathers with families who depend on them, and even children themselves. Meet some of the families who received this restorative care through our Pacemaker Program in 2017.
Luis's family was shocked to learn that their tall and active 14-year-old urgently needed a pacemaker to manage a previously-undiagnosed congenital heart defect. Luis is thrilled to be back at school and helping care for his little sisters since receiving his new pacemaker.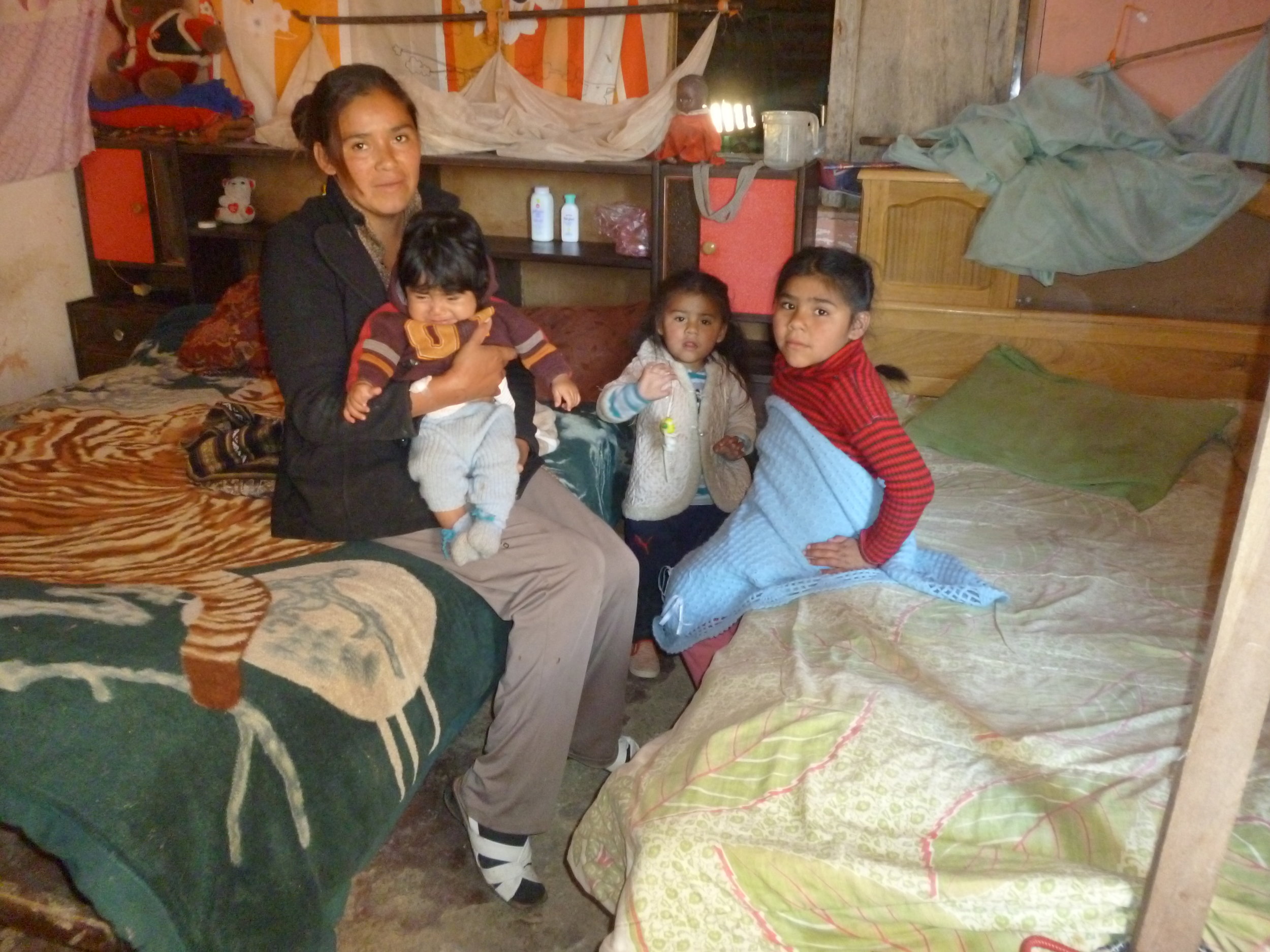 Norma, a mother of five, received her first pacemaker at the age of 26. Ten years later the battery was depleted, but her family could not afford to replace it. Thanks to the Solidarity Bridge Pacemaker Program, Norma is back to chasing toddlers and to laying the bricks for her own house alongside her husband.
At 79, Santiago took pride in his work as a landscaper and in his ability to sustain himself and his wife, Domitila, who is blind. But in late 2016, heart trouble started to keep him home. Although his children stepped in to help pay the bills, Santiago was eager to regain his independence so that they could focus on their own young families. Since receiving his implant, Santiago is back to tending the lawns at a local housing complex.
A pacemaker can allow a recipient and the next generations to pursue their work, stay in school and to continue to strive for a brighter future. In 2017 we provided pacemakers and other implantable cardiac devices to 101 patients. To date in 2018, we have implanted 18 pacemakers, and we will be bringing a new supply of donated devices from Medtronic on our next mission trip.
This work is crucial in Bolivia where Chagas, a neglected tropical disease, is endemic. Three out of four of our implant patients are affected by the disease. All of the surgeries that take place through this program are performed by our Bolivian partner surgeons who are uniquely skilled and experienced in treating patients with Chagas.

We are especially grateful to our corporate donors: Medtronic Corporation, Boston Scientific, and Abbott, for providing the pacemakers, cardiac resynchronization therapy systems and other implantable devices that benefitted the families featured here and all of our patients.